A revolutionary BPM project for one of the UK's largest insurance companies
LV=, one of the UK's largest insurance companies with over five million customers, was undertaking an ambitious programme of work to transform their Business Process Management.
|

THE PRODUCT
Melius
LV= were recommended to approach GW to work alongside their internal team to provide a strategic review and deliver products that would help LV= become the UK's 'Best-Loved Insurer'. 

Their Life Protection business, a specialist division of LV=, decided to invest in BPM and Oracle to offer a better level of service to their customers. Although we were approached at first to conduct a strategic review of their approach to BPM and recommend a target operating model, we were quickly engaged with the next phase of work: a complete and complex overhaul of their critical systems.

Company profile
A savings and retirement provider who help customers protect their income.

Services
Experience Design, Architecture, Integration, Accelerated Delivery

Technology
Oracle
|

THE CHALLENGE
Replacing with zero disruption.
LV realised that its decaying legacy solution was running with minimal support and lacked the ability to be enhanced or tested, meaning it was holding the business back. The company wanted to completely remove redundant processes, present a seamless customer experience, and cause zero disruption, all while continuing to support hundreds of users. Our challenge was to integrate a more efficient solution without interfering with day-to-day operations.

After a full technical analysis, it was agreed that the proprietary software functionality was to be reproduced like-for-like within Oracle's BPM Suite, recreating the workflows, user interface (UI), data, processes, etc. This was complex as the existing software had been heavily customised and lacked meaningful documentation.

It was a live production system critical to LV's business with over 300 users. All the data, processes and workflows had to be reverse-engineered and then migrated to the new system (called Melius). Nothing could be missed.

There were two key challenges: totally replace the system in 12 months while improving the functionality of the current system at the same time.
5 million
Existing customers
12 month
Project turnaround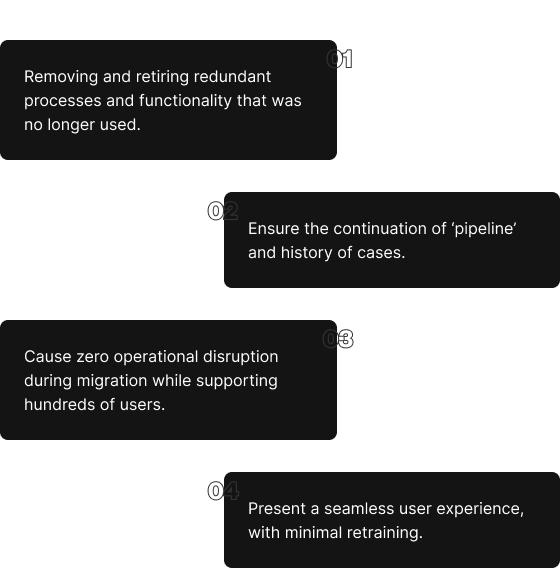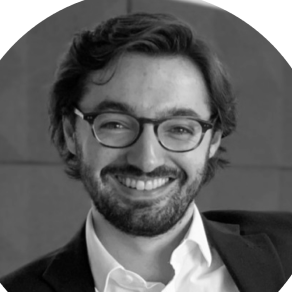 "Working closely with LV= to co-design this solution was essential. The LV= team embedded itself in our offices, rolled up its sleeves, and worked side-by-side with us to build joint modules that adequately supported the new business processes."
|

OUR APPROACH
Re-engineer and simplify
Following a full technical analysis, we concluded that to totally replace the system within 12 months, while simultaneously improving the functionality of the current system - all data, processes and workflows needed to be reverse-engineered, and then migrated to the new system.

Making sense of the intricate tangle of processes and rules for a heavily customised insurance system without any documentation required an unconventional approach.

We started by reverse-engineering it: going into the existing layers of code to reproduce an identical user experience for the business, with like-for-like screens, fields, layouts, and automated next steps.

There were several phases throughout the delivery of the Melius project, some of which included:

Client workshops to align BPM objectives and a technical perspective with customer needs

UX flows, Wireframes and UI Design

Vision process models

BPM models

Customised workspace

Database and UI integration with third-party applications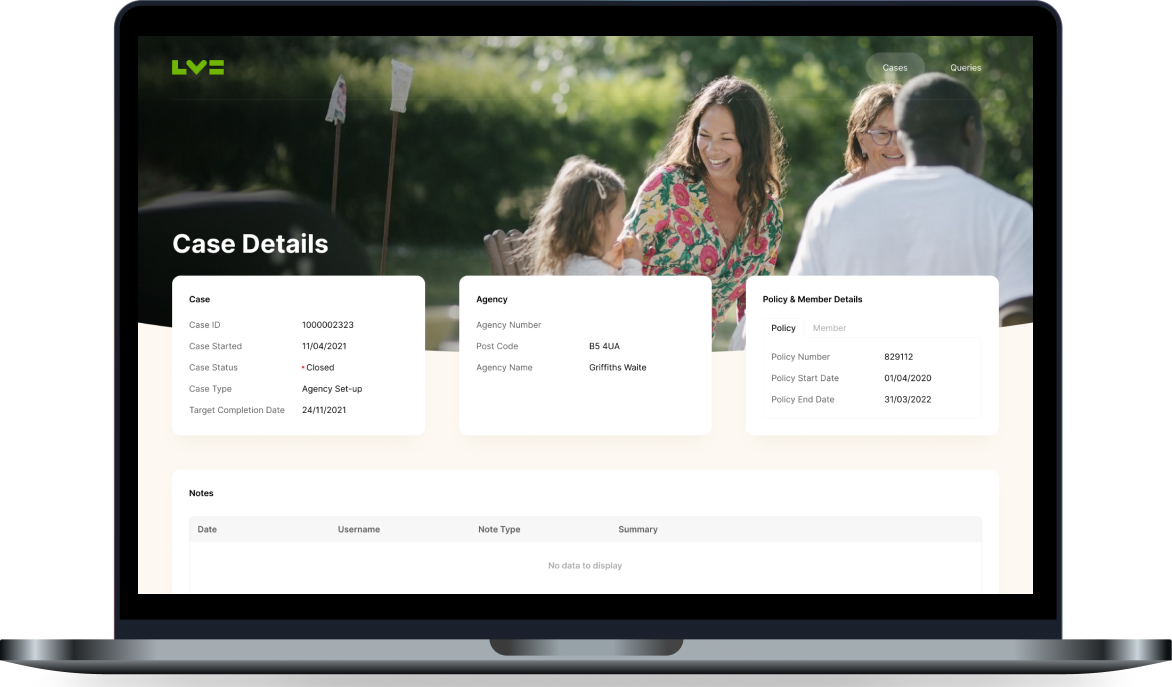 A superior IFA and customer experience
The first phase went live and was a huge success. Not only did we seamlessly migrate a nearly defunct CMS into Oracle technology created from scratch, but we also innovated and streamlined their business processes at the same time.

Users were delighted with the new tailored system, enabling them to customise the services available to them.

LV= had now sharpened their competitive positioning through increased processing efficiency, reducing cost-per-case for policy creation and administration.

We created a low-risk, more responsive and scalable operation through greater management information, user configurability, and automation resulting in faster response times and providing capacity to grow.  

The redesigned business processes comprised 75% fewer steps than the original solution, greatly improving efficiencies, and effectively future proofing the platform.
"Fantastic news. We have successfully implemented Melius into the Agency team for the first time, improving the New Business 50+ functionality, the new Oracle real-time MI (Business Activity Monitoring) and new Historic MI data capability."
Jonathan Manning
Programme Manager
---
Want to find out more?
Chat to Imran:
imran@griffiths-waite.co.uk
+44 (0)121 643 4300